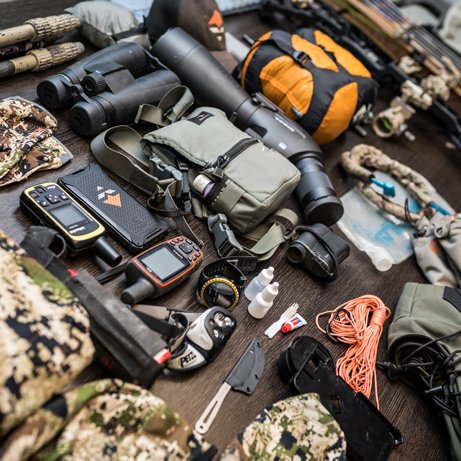 HUNTING GEAR LIST
Personal gear list may vary due to location, weather and season. Please check with us before your hunt.
1- Good quality mountain boots(broken in) / Gaiter.
2- Three paris of heavy socks(wool/thermal hiking socks) and three pairs of synthetic socks.
3- Two pairs of thermal underwear(both top and bottom).
4- Two pair of hunting pants(one for cold weather/one for dry weather)
5- Enough shirts/pullovers/polars.
6- Appropriate camo hunting jacket / snow camo.
7- Good hat with ear flaps and ball cap.
8- Warm gloves / Facemask / Balaclava.
9- Raingear or Gortex shell Coat & Pants.
10- Backpack / Daypack.
11- Binoculars(min 10x magnification).
12- Range finder(min 500m of cover).
13- Personal items and medication.
14- Appropriate rifle(270cal to be the min. in most cases) and 50 rounds of ammo / Hunting knife.
15- Flash light and spare batteries / Lighter or matches / Rope.
16- Medium duffel for each trophy taken home.
OPTIONAL ITEMS
Video camera, cell phone, spotting scope, gps, two way radios, sattalite phone, tent, sleeping bag…